I hate our dishwasher.  It didn't clean the dishes.  There was always little chopped up food particles left plastered on in the inside of the cups.  Low and behold, it didn't clean because the inside, I'm embarrassed to say, looked like this: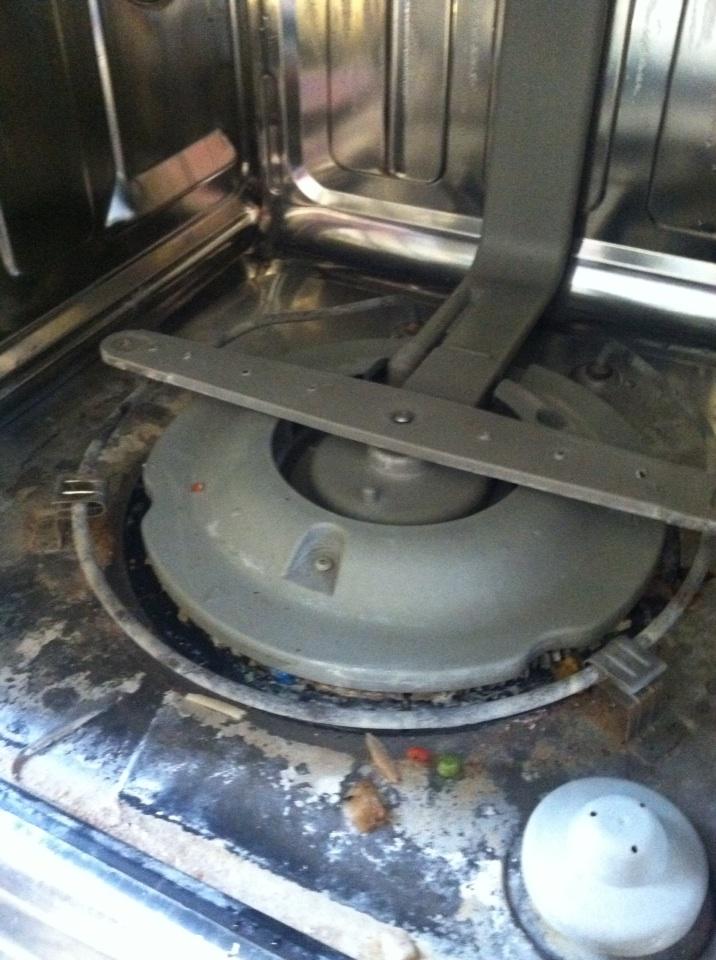 Uhm,  ew.  No wonder it didn't clean.  So, I had to clean the dishwasher.  Naturally, I turned to Pinterest.  And Pinterest came through for me.
It was a serious cleaning that involved unscrewing several pieces in the dishwasher followed by running the dishwasher with nothing but a measuring cup full of white vinegar at the highest setting.
The end result, a much cleaner dishwasher that can effectively clean my dishes.